European Projects and Funding Group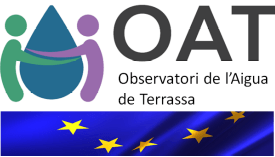 The European Projects and Funding Group (GPEU, Catalan acronym) is an open space for public participation. Interested entities, groups and citizens can participate in debates and tasks development of the OAT and particularly in the field of projects research and calls for projects that may be of interest to the OAT and its working groups.
The GPEU works in collaboration with the rest of Working Groups at the OAT and also with the Plenary and the Permanent Commission. Therefore, its coordinator is also a member of the OAT's Permanent Commission.
The GPEU is coordinated by a person chosen by all the participants of the Group from among those who make up the Plenary and is responsible for stimulating the debates and informing the Plenary of their results. The following people are currently part of the GPEU:
| | |
| --- | --- |
| Participants | Affiliation |
| Beatriz Amante | Project Engineering and Construction Department. Polytechnic University of Catalonia -UPC / Institute of Textile Research and Industrial Cooperation of Terrassa – INTEXTER |
| Abraham Arcos (coord.) | Cecot |
| Carme Fonseca |   |
| Gerard Torrent |   |
| Jordi Morató | UNESCO Chair in Sustainability |
| Míriam Planas | Engineers Without Boarders |
| Joseba Quevedo | Polytechnic University of Catalonia -UPC |
Its main role is developing research on European projects and other funding sources. The Group also promotes projects in line with the Observatory's and the Working Groups goals. Its main work fields are:
Human right to water
Social control
Indicators: information management for local governance
Water culture and educational resources
Water footprint, circular economy
Water quality and taste, health
<script> document.getElementById("year").innerHTML = new Date().getFullYear();<!-- [et_pb_line_break_holder] --></script>