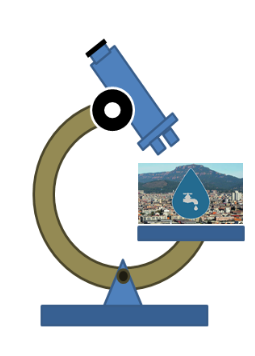 The Terrassa Water Observatory is dedicated to applied and collaborative research, connecting people from academia, social activism and the technical and professional world into networking. This work is carried out with the collaboration of students carrying out internships and research work, and with the collaboration of research groups, professors and professionals who participate in different ways.
a) Occasional expert advice.
b) Participation in studies and research projects.
c) Tutoring Doctoral Theses, Final Degree Projects and Final Master's Projects.
d) Participation in the tutoring of research work and activities aimed at institutes and schools.
e) Participation in the OAT working groups.
This network is centered in priority subjects related to water and its management principles in Terrassa in 5 subjects:
Water as a right and with a fair price. Right to access, social justice and fair price.
Water with shared governance. Water public management and governance, networking, knowledge exchange and collective intelligence. Innovation in public participation, co-governance, public policies co-production, citizen control, transparency, access to information and management, water indicators, service inspection and audits.
Water with culture. The new water culture in the city, water as a common good, water as a source of values, memory and the tangible and intangible cultural heritage of water.
Water with efficiency. Integral water cycle costs and its financing. Best available technologies, water use minimization and optimization, reuse and fundraising in the context of the circular economy. Water quality and bottled water.
Ecosystem dimensions of water. Climate change, water ecosystem's protection, basin studies and issues. Integral water cycle sustainability. Ecosystem services.
It is necessary and desirable that research groups, professors, researchers and other academic organizations carry on their research and training capacity in these fields. All generated materials are of interest to the OAT.
Also, the possibilities to tutor Doctoral Thesis, Final Degree Projects and Final Master's Projects as well as other research projects are needed. Finally, it is important to take advantage of the access to programs, project calls and other sources to help mobilize resources and capacities linked to the research fields.
Research collaborations and studies
Indicadors per una gestió sostenible i transparent de l'aigua a Terrassa
Màster de Ciència i Gestió Integral de l'Aigua 
Facultat de Ciències de la Terra de la UB
Pràctica Externa
Estudiants: Pia Jara i Itza Martínez (treball voluntari)
Tutors/es: Juan Martínez (OAT)
Curs 2019/2020
Observatori Drets Econòmics, Socials i Culturals
Edurne Bagué
2020
Avaluació i funcionament dels observatoris de l'aigua
Màster de Ciència i Gestió Integral de l'Aigua 
Facultat de Ciències de la Terra de la UB
Pràctica Externa
Estudiants: Andrea Alejandra Escobedo
Tutors/es: Juan Martínez (OAT)
Curs 2019/2020
Informe de Sostenibilitat i Economia Circular pel Servei Públic d'Abastament d'Aigua Potable de Terrassa. Pre-anàlisi Ambiental
Càtedra UNESCO de Sostenibilitat
Jordi Morató
2020